There are several cheap storage space alternatives for those that are looking to keep their essential information and valuable belongings as safe as possible. The options range from renting a shed to using a shipping container. These storage options are perfect for anyone who is concerned with having a place to keep their important files, documents, or even photos.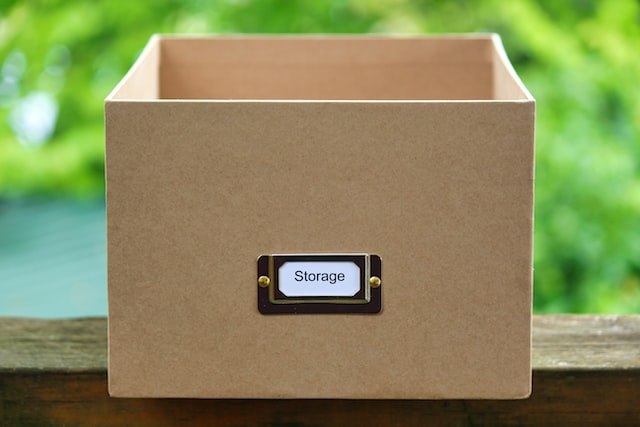 Shipping containers
When it comes to storage alternatives, shipping containers have become a popular choice. They are durable and easy to transport. In addition, they are very affordable.
If you're considering purchasing a container, you should ask plenty of questions. Make sure you're working with a supplier who can guide you to the best option for your needs.
Shipping containers are available in many sizes. For example, there are 40ft and 20ft shipping containers. You can also purchase custom made containers that come with a number of features. These include a convertible top, double doors, and collapsible sides.
Storage shipping containers can be set up on railroad ties or concrete footings. Once placed on a concrete slab, you can secure them with bolts or fixtures.
These containers are not only great for storing your belongings, but they can also be used as a temporary workspace. For example, you could use them to make a pop-up bar.
Many people use shipping containers for other purposes. For example, farmers have been repurposing containers to grow their own produce. Another trend in the food space is farm-to-table restaurants.
Rent-to-own sheds
Rent-to-own sheds are a great solution for those looking for storage space alternatives. They allow people to rent a building for a set period of time, usually two years, before buying it outright. This allows people to get their finances in order without a huge cash outlay.
When shopping for a shed, you may be wondering about the financing options available. Fortunately, there are many options. From traditional loans to rent-to-own programs, there is a solution for virtually anyone.
In fact, renting a shed can be more economic than purchasing it outright. You might be thinking that it is hard to afford a shed right now, but if you use a rent-to-own program, you can rent a shed for a few months and save up for the down payment. If you end up finding that you no longer need the storage space, you can simply cancel the agreement.
The process of financing a shed can be complex, so it is important to shop around for the best price. The total cost of a shed depends on its size and features.
Off-site info safe-keeping
One of the best ways to protect your business data is to make use of off-site storage solutions. These include cloud backup and offsite archiving. With these services, your business can easily access your information from anywhere, anytime. The benefits are countless. Using these services will help you to avoid losing your valuable and priceless files.
Off-site info safe-keeping is an excellent strategy for small to mid-sized companies that need to store and back up their information. You can save money and gain access to years of information at the touch of a button. And, the best part is, it can also help you increase productivity. If you are interested in this technology, it is best to do a search online.
Of course, you will need to shop around for the most affordable and effective off-site storage solutions available. Besides, there are a variety of other important factors to consider. Among the most crucial aspects is figuring out the best plan for your business.
iCloud
If you are looking for a considerably cheap storage space alternative online, you have plenty of options. Each service has its own benefits and drawbacks. The best alternative for you is based on your needs and expectations. You can choose from the following alternatives:
Google Drive: This cloud service has two tiers, starting with the free plan. Depending on your needs, you can upgrade to the Premium or Plus plans. With the Premium, you can enjoy unlimited storage for a fixed fee. For the Plus, you can pay a monthly or annual subscription.
iCloud: Apple users can take advantage of the free iCloud. Unlike the other iCloud storage space alternatives, it is built with an encryption algorithm to protect your data. It integrates seamlessly with all Apple products. Besides the free iCloud, Apple offers three other paid plans.
pCloud: pCloud is one of the most affordable iCloud storage space alternatives. It offers twice the storage space of iCloud. However, it is not as feature rich.